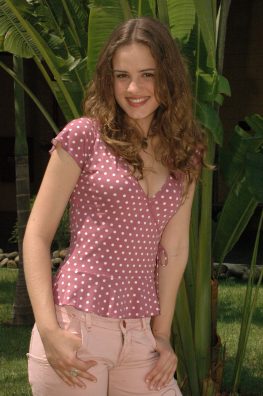 "What's up?" tells the story of six friends aged between 18 and 24. They are all college students. Their names are: Bárbara (Ariela Massoti), Eduardo (Daniel Aguiar), Renata (Andréia Horta), Ricardo (Vergniaud Mendes), Flávia (Lana Rodes) and Caio (Guilherme Boury).
The plot starts in Diamantina (Minas Gerais), the city where Bárbara was born. She is sweet, sensible, beautiful and determined. She falls in love with Eduardo and goes to Rio de Janeiro to look for him. But, she feels disappointed because her great love does not remember her. She then meets Ricardo, a university tutor and she will be divided between her two friends.
She drops out of med school and goes to Rio de Janeiro to study biology. She decides to do so because she wants to live near Eduardo, a seductive, handsome young surfer who she meets in Diamantina during his vacations. He is irresponsible and all the girls care about him. He can't resist to any woman and this will cause him many problems.
Bárbara leaves Diamantina when she discovers that Eduardo will study in Rio de Janeiro. She is very intelligent. She goes to Rio, takes the college entrance exam and she starts to attend classes.
When Bárbara arrives in Rio, the audience meets Eduardo, Renata, Ricardo, Flávia and Caio. In the city, girls live together in an apartment and the boys live in another.
Beautiful people and bodies, fashion, beach and flirting are their everyday subjects. Within the group there will be a love triangle involving Bárbara, Eduardo and Ricardo. The boys will try hard to conquer her love.
In college, she meets Renata and Flávia, her future friends and roommates. During the classes, she also meets Ricardo, an intelligent and charming young man. He falls in love with Bárbara and will fight against his friend Eduardo for her love.